Engineering
Paul Green
Manager of Product Development and Technical Integrity | B.Eng, PMC-V
E:
greenp@uvic.ca
P: 250-472-5908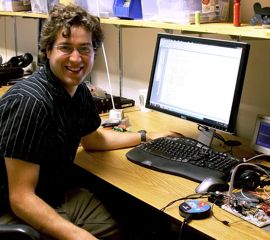 Paul completed his diploma in electronics engineering at Camosun College in 2008 before transferring to the University of Victoria and receiving his B.Eng in electrical engineering. His prior work experience was in the field of power electronics research and development. Paul first joined CanAssist in the fall of 2010 as a work-study student and had the opportunity to work on a variety of rewarding projects. After completing two co-op terms with CanAssist, Paul joined the engineering team full time in 2011.
As the Product Manager, Paul is charged with understanding the needs of the marketplace and assessing and articulating the value of technology projects undertaken by CanAssist to key stakeholders. Paul brings considerable expertise to this role given his extensive background in engineering, product development and client relations.
Search for another team member:
Find a
student
who is currently working with us.
Go to Top