Organization requests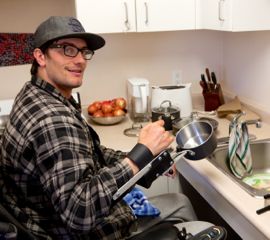 CanAssist provides customized assistive technology solutions and other services to a number of organizations. Typically, our relationships with these organizations are based either on fee-for-service arrangements – in which our services are provided on an ongoing basis – or on project-specific grants.

To learn more about the wide variety of solutions CanAssist has supplied to valued partners such as WorkSafeBC, Island Health, the CKNW Orphans' Fund, and others, please go to Services for organizations.
If you represent an organization that is interested in partnering with CanAssist, whether to request our technologies or for other initiativies, we would be delighted to hear from you. Please contact info@canassist.ca.
Go to Top