Our Team
Amanda Glegg
Mechanical Design Technician Coop
Pronouns: she/her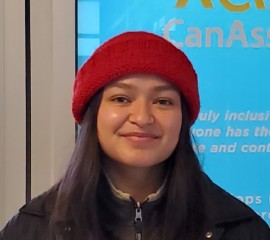 Amanda is a Biomedical engineering undergrad at the University of Victoria. New to the CanAssist team as of January 2022, she is currently working as a Mechanical Design Technician co-op.
In her new position, Amanda is assisting in the mechanical aspects of product development at CanAssist, including design and fabrication. She is passionate about creating impactful technology and is excited to see what can be accomplished over her work term.
In her spare time, Amanda enjoys bouldering, cooking, exploring nature, and listening to/ creating music.
Go to Top