Students
Bailey Williams
TeenWork Job Coach
P: 250-721-7211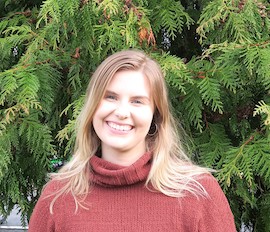 Bailey is currently a fourth-year Child and Youth Care practicum student with the University of Victoria. Most recently, her experience includes working as an Early Childhood Educator Assistant (ECEA) and as a Behaviour Interventionist, which has provided many opportunities to work with children and youth of whom come from a variety of backgrounds and strengths. Bailey is looking forward to furthering her experience and fostering connections both within TeenWork and the surrounding community.
Search for another team member:
Find another student who is currently working with us.
Go to Top