Students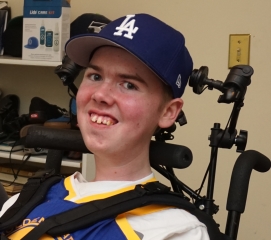 Jaxson is a 3rd-year Commerce student with the Peter B. Gustavson School of Business who is planning to specialize in Service Management. After graduating, he hopes to pursue a career in sports management – specifically in hockey. His passions include his education, watching sports and giving back to his community. In his spare time, Jaxson volunteers as a coach for his former high school's senior boys' volleyball team. In addition, he enjoys spending time with friends and family. He is excited to be a part of the CanAssist team and enjoys helping make a difference in the community.
Search for another team member:
Find another student who is currently working with us.
Go to Top