Students
Levi Puckett
Electronics Design Technician Co-op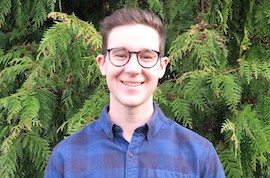 Levi is a fourth year electrical engineering student at UVic. He is a co-founder of UVic's BMED Team, a group of engineering students working on medical and assistive technologies for people in the local community. With BMED, he developed the CareChanger, a WiFi-based urinary detection system designed to improve quality of life for incontinent and non-communicative individuals.
Levi is excited to be working with CanAssist developing impactful assistive technologies.
Search for another team member:
Find another student who is currently working with us.
Go to Top