CanWork Work Experience Program
Paige Quinn
CanWork Job Coach
E: canwork1@uvic.ca
P: 778-227-6010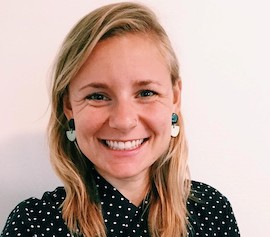 Bringing experience in supporting the highly successful TeenWork program, Paige brings a vibrant personality to the CanWork team and is available to answer any questions about the program. She is a graduate from the University of Victoria with a Bachelor of Arts in Recreation and Health Education. Paige has worked with people with disabilities and mental health challenges in both recreational and community settings for many years. She has a strong interest in co-op education having had such a good experience in the program herself. Paige loves connecting people to opportunities and helping people find their full potential. Paige is passionate about inclusion, accessibility and community engagement and is delighted to be a part of an organization with such meaningful work!
Search for another team member:
Find a student who is currently working with us.
Go to Top