Operations and Support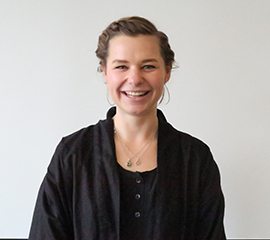 Bridget joined CanAssist in February 2018 to provide adminstrative support to the executive team. Prior to this, Bridget's professional background has been in the New Zealand public service. Bridget has a Bachelor of Arts in Criminology from Victoria University of Wellington. Since arriving in North America in mid-2017, Bridget is enjoying exploring Vancouver Island and settling into the community of Victoria. Bridget is pleased to be a part of CanAssist as an organization committed to promoting inclusiveness and improving lives through innovative technology.
Search for another team member:
Find a student who is currently working with us.
Go to Top