Operations and Support
Nicole Bracewell
Inclusive Programming Coordinator | 4th-year Recreation Health Education
E: canassistinclusion@uvic.ca
P: 250-580-2569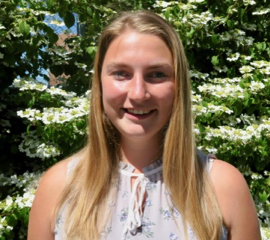 Born and raised in Victoria, Nicole is a fourth-year Recreation Health Education student at UVic. With six years of experience supporting people with disabilities in the non-profit sector, Nicole is excited to apply her professional, academic and personal experience to assist participants to reach their full potential within CanAssist.
Outside of her studies, Nicole enjoys travelling and spending time outdoors. She is a long-service volunteer with Special Olympics Victoria and is enthusiastic about promoting opportunities for adapted sport and inclusive recreation in her community. In 2018, Nicole volunteered teaching Special Education and Physical Education for children and youth with disabilities in Moshi, Tanzania.
Nicole joined CanAssist in the summer of 2019 as a TeenWork Job Coach Co-op and will stay on part-time in the role of Inclusive Programming Coordinator.
Search for another team member:
Find another student who is currently working with us.
Go to Top