TeenWork Employment Program
Emerald Pringle
TeenWork Program Manager | BA (Psychology)
E: pringle@uvic.ca
P: 250-472-4795; C: 250-891-0200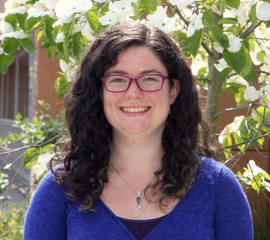 Emerald is thrilled to have joined the team at TeenWork in April 2016 after having finished her Bachelor's degree in Psychology at UVic. Emerald's past work experience includes being a Research Assistant at UVic's Centre for Youth and Society, coordinating a peer support volunteer program at UVic, as well as involvement in various child and youth programs. Emerald currently facilitates "Bystander Intervention" workshops on campus as part of efforts to prevent sexualized violence in our community, and is an active volunteer in community mental health and suicide prevention. Emerald is passionate about mental health and its connection to physical and emotional health, and enjoys finding creative ways to support everyone to maintain balance in life and achieve their goals. She is grateful for the opportunity to work at CanAssist and TeenWork with so many amazing teens, their families and support systems, and inspiring community members, coworkers and professional colleagues. ​
Search for another team member:

Find a student who is currently working with us.
Go to Top