TeenWork Employment Program
Karina Zobolotny
TeenWork Job Coach Lead | B.A., P.D.D. Interprofessional Mental Health and Addictions
E: canassisttwjc1@uvic.ca
P: 250-472-5954
C: 250-886-7181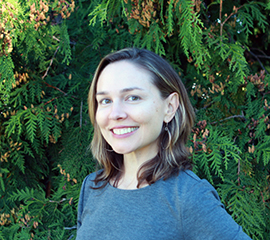 Karina joined the team at TeenWork in May 2017, bringing with her a background in Mental Health and Addictions. Most recently her work has been with young people and adults in psychosocial rehabilitation programs, using strengths-based and client-centered approaches to care. Karina's passion for working with people from diverse backgrounds, as well as supporting individuals to gain independence and an improved quality of life, led her to her involvement with TeenWork at CanAssist. She is excited to be part of an organization that is dedicated to providing greater opportunities to people with a disability.
Search for another team member:
Find a student who is currently working with us.
Go to Top