TeenWork Employment Program
Melissa MacEwan
TeenWork Job Coach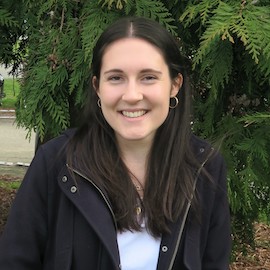 Melissa began at TeenWork as a practicum student in September 2019. After graduating from the University of Victoria with a Bachelor of Child and Youth Care, Melissa was hired on as a full-time Job Coach in March 2020. Previously Melissa graduated from Conestoga College, where she studied for her Early Childhood Education diploma. Melissa is excited to be apart of an organization that values unique strengths, treats all individuals equally, and strives to teach and create tools that allow all people to be more independent. She is proud to be apart of CanAssist.
Search for another team member:
Find a student who is currently working with us.
Go to Top