TeenWork Employment Program
Mo Tayeban Hamedani
TeenWork Job Coach | BSc (Psychology)
E: canassisttwjc2@uvic.ca
P: 250-472-5954; C: 250-885-9404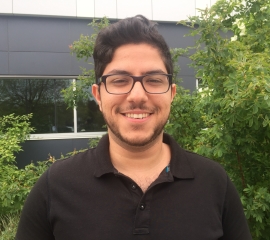 Mo is a recent graduate from the University of Victoria with a Bachelor of Science in Psychology. He has been working with youths for almost three years. Mo worked as a Community Leader at UVic Residence Life & Education and gained a wealth of leadership skills in the areas of mentorship, conflict resolution, event planning, and peer helping. He began working with high risk youth at a group home about a year ago and learned a lot about the challenges and needs of youths in our community. Mo has a passion for helping those who are in need and does his best to make a positive impact in their lives. Being a Job Coach at CanAssist gives Mo the opportunity to do this and he is very excited to share his experiences with youths and help them achieve their goals.
Search for another team member:
Find a student who is currently working with us.
Go to Top