TeenWork Employment Program
Paige Quinn
TeenWork Job Coach | B.A. Recreation and Health Education
E: teenwork1@uvic.ca
P: 250-472-5954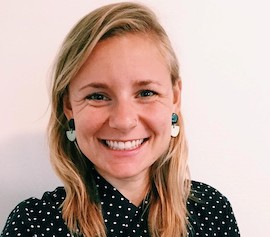 Paige is very excited to be a part of the CanAssist team. She is a recent graduate from the University of Victoria with a Bachelor of Arts in Recreation and Health Education. Paige has worked with people with disabilities in both recreational and community settings for multiple years. Her most recent positions include being an Education Assistant for the Victoria School District, and assisting a young woman with autism with her weekly fitness through Community Living Victoria. These experiences have sparked her interest and passion for both accessibility and inclusion. Paige is delighted to be a part of an organization with such meaningful work!
Search for another team member:
Find a student who is currently working with us.
Go to Top