TeenWork Employment Program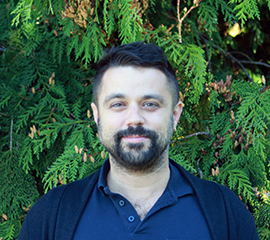 Rob Hurst has been actively involved in social work and education for more than twenty years. He has experience working extensively with clients that have mental and physical challenges and helping them to gain direction, perspective and inspiration. Rob has volunteered and lived overseas in various countries for more than eight years combined. While living in China, he was a teacher and a foster parent of five children that struggled with physical challenges of their own. Rob also worked with the Employment Program of British Columbia in Campbell River as a facilitator and case manager in order to help people find sustainable employment. For three years, Rob was the manager of a safe house in Victoria, which offers a drop-in program and transitional housing. As well, Rob is actively involved in his local community by coordinating community events and leading committees to raise awareness for marginalized groups that struggle to find employment and equality due to race, gender, immigration status, sexuality, mental/physical health and housing status. Rob holds a Bachelor of Arts degree with a Minor in Public Speaking and has completed Masters-level coursework toward a program in Counselling. He also holds a Career Development Practitioner Certification (CCDP). Rob is super excited about his role as the TeenWork Program Manager at CanAssist.
Search for another team member:
Alphabetically, by last name
Find a student who is currently working with us.
Go to Top