Our Team
Dushan Ouyang
ESYD Communications assistant
Pronouns: She/her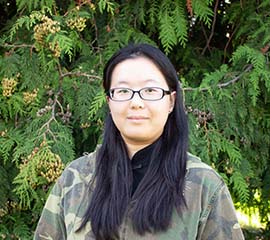 Dushan is currently pursuing a Bachelor of Arts in Visual Art and Art History at the University of Victoria. With her ability in Mandarin, Japanese, and English, her multicultural background made her inclusive and effective in cross-cultural communication. With a strong interest in learning and growth, she is enthusiastic about supporting the youth with disabilities journey through this project.
She loves films and literature when she's off work.
Thanks to the Lək̓ʷəŋən (Songhees and Esquimalt) and WSÁNEĆ Peoples for their continued stewardship of the unceded and occupied land on which our work takes place.
Go to Top