Our Team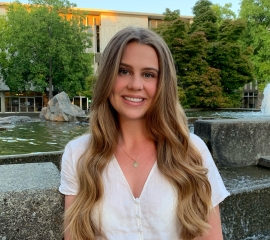 Hannah graduated in 2020 from the University of Victoria with a Bachelor of Science in Psychology. Prior to joining CanAssist in July 2021, Hannah worked for the BC Public Service where she gained experience working on Diversity and Inclusion initiatives. Furthermore, she worked in collaboration and support of the Work-Able Graduate Internship Program, an initiative providing employment, learning, coaching, and mentorship to recent post-secondary graduates identifying as having a disability. These experiences gave her foundational knowledge on the principles of equity, diversity, inclusion, and intersectionality, and insight into the barriers that individuals with disabilities may face.
Hannah has a passion for inclusion and accessibility, and is thrilled to be in a client focused role where she can help create equitable access to opportunities for individuals with disabilities.
Outside of work, Hannah loves being outdoors- hiking, camping, kayaking, skiing, and exploring the West Coast.
Go to Top