Our Team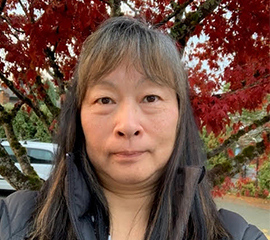 Jennifer joined CanAssist in October 2022 as the Executive Coordinator.
Jennifer comes to us from the District of Saanich. During her 35 year career with the District Jennifer has held many administrative support roles with the most recent being the assistant to the Mayor and Council and the Chief Administrative Officer.
With over 25 years of experience as an administrative professional, Jennifer will be providing administrative support to the Executive Director, the Director of Operations and the CanAssist team.
In her spare time, you will find Jennifer at the gym, baking, or travelling back and forth to Calgary to visit her family. Her dream is to one day become a professional artist.
Go to Top