Our Team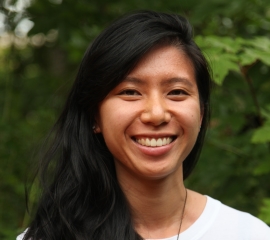 Sylvia joined the team at CanAssist in May 2021. After working with children and youth in the last five years, she is excited to bring her diverse skills and experiences to the field of career counselling.
After graduating from University of Waterloo in Ontario, Sylvia volunteered at a mindfulness recovery centre for addiction and metal health in Thailand, which introduced her to the field of ecopsychology and nature therapy. Since arriving to Victoria, Sylvia furthered her passion with children and youth, working as a case manager for a specialized foster care agency, and working as Pediatric Mental Health Worker for Island Health at VGH and Queen Alexandra Centre for Children's Health.
Weaving together innovative and interdisciplinary approaches, she works with youth through a client-centered practice, building on their strengths and values to ultimately empower them to realize their fullest potential, living life with meaning, despite of any challenges and difficulties they may have. Outside of work, you can find Sylvia in the forest and her garden, picking herbs and making plant-things!
Go to Top