Our Team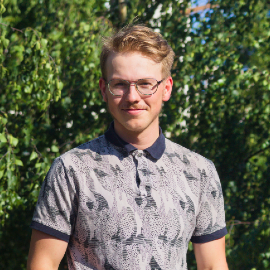 Will is an Electrical Engineering undergraduate at the University of Victoria who joined the CanAssist team in Fall 2020. Originally working as a co-op student in the Data Migration Assistant position, he collaborates with consultants to evaluate and implement cloud-based software solutions for CanAssist's various departments.
Will currently works as an Electronic Design Technician co-op student, supporting assistive technology development at CanAssist in addition to his continued Systems Administration work.
Outside of the office, Will enjoys spending his time exploring creative outlets such as photography, music production, and 3D printing.
Go to Top