Our Team
Zack Zitek
TeenWork/AccessWork Job Coach
Pronouns: he/him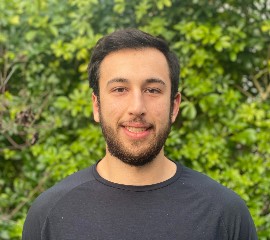 Zack is happy and excited to be a part of both the TeenWork and AccessWork teams. He is a graduate from Camosun College and holds a Bachelors Degree in Sport and Fitness Leadership with a Specialization in Exercise and Wellness. Zack is also a registered Kinesiologist and the Head Coach and Coordinator for Sledge Hockey Victoria.
Prior to joining CanAssist, Zack worked as a Behavioural Interventionist for several years.  In conjunction with his role at CanAssist, Zack also works for OneAbility, where he has gained experience in connecting people with resources and programs in their community.  He looks forward to bringing this knowledge into his work with TeenWork and AccessWork to help people who identify as having a disability or mental health challenge reach their full potential, and succeed in obtaining employment.  Zack is passionate about inclusion and accessibility, and he is excited to be a part of such an incredible organization.
Outside of work, Zack enjoys playing hockey, hiking, surfing, snowboards, kayaking, and mountain biking.
Go to Top