Coast Capital supports two UVic programs that focus on community
Latest News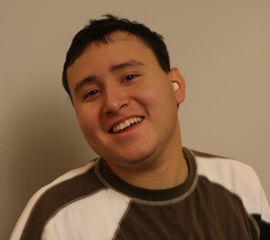 July 27, 2010

Coast Capital Savings is funding two programs at the University of Victoria that are each working in different ways to create a more inclusive society.
The two programs include CanAssist and University 101. CanAssist provides innovative programs and technologies that improve the quality of life of people with special needs, while University 101 offers free introductory courses to people who have faced barriers to accessing post-secondary education.
"Coast Capital Savings is well known in Victoria for giving back to the community," said Nigel Livingston, director of CanAssist. "We're thrilled that they have recognized our great focus on supporting the community too."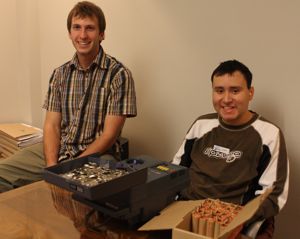 Specifically, CanAssist will receive $10,000 from Coast Capital Savings to help fund its TeenWork project. This innovative pilot project is designed to change the life path of young people with disabilities by helping them find and retain part-time employment. A program coordinator works with participating teens and their families, as well as local businesses, to find each youth a part-time job. The coordinator then acts as a job coach while each youth develops new skills and becomes comfortable in his or her job. To date, teens have worked in a variety of settings, including Thrifty Foods, Subway, Recreation Oak Bay and the Pacific Institute for Sports Excellence.
Meanwhile, University 101 will receive $4,000 from Coast Capital to support the continuation of this unique community-focused program. The five-year-old program offers free, non-credit introductory courses in the humanities and social sciences for those on the margins of society. University 101 aims to provide an educational experience that is as barrier-free as possible by providing meals at the beginning of each class and by covering bus fare, child care costs and course materials.
"We believe that critical thinking and a passion for learning are elements of citizenship that can and should be shared amongst everyone," said John Archibald, dean of the Faculty of Humanities. "We're grateful to Coast Capital Savings for sharing in this vision."
Coast Capital Savings is Canada's second largest credit union, serving more than 400,000 customers across Metro Vancouver and Vancouver Island.
Go to Top