A great friend to CanAssist passes away
Latest News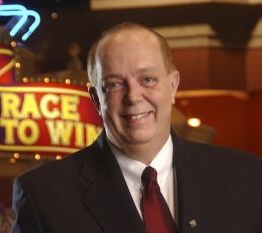 September 13, 2011
It was with great sadness that CanAssist staff learned of the sudden passing of Ross McLeod, the founder, chairman and CEO of the Great Canadian Gaming Corporation (GCGC).
Mr. McLeod, who died Sept. 5, has been a very generous supporter of CanAssist for almost a decade and his contribution has been critical to our success.
From 2003 through 2007, Mr. McLeod oversaw the GCGC's donation of $300,000 to CanAssist, which at that time was called the University of Victoria Assistive Technology Team.
"Ross's support in those early days was absolutely critical to our growth and future success," recalled Nigel Livingston, director of CanAssist. "I remember at the time being very touched that Ross put so much faith and trust in us."
Under his leadership, GCGC donated $1 million in 2008 to help CanAssist build a strong foundation. The funding, which was disbursed as $200,000 over each of five years, has been crucial in giving CanAssist the ability to grow as an organization. Specifically, the donation has helped CanAssist respond to more requests for devices, strengthen its research program, and expand its operations to provide student placements and training opportunities for people with special needs.
"Ross was an extraordinarily generous, kind and thoughtful man," said Dr. Livingston. "His contribution to CanAssist was incalculable and will always be remembered."
In February 2011, CanAssist and the Vancouver Resource Society held a very successful joint fundraiser for which the venue and entertainment were provided by GCGC.
Called "Hearts for Hearts," the event featured Grammy Award winner Michael Bolton, a gourmet dinner, a raffle and a live auction. The event took place at GCGC's River Rock Casino Resort and raised a total of $60,000.
"We were so honoured that Ross attended Hearts for Hearts and so appreciated his generosity in hosting the event for us," said Barbara Toller, CanAssist's development officer.
Mr. McLeod founded Great Canadian Gaming in 1982 and dedicated his life to philanthropy and the betterment of our community. GCGC is a multi-jurisdictional gaming and entertainment operator with facilities in B.C., Ontario, Nova Scotia and Washington State. Mr. McLeod is considered a pioneer of community charity gaming in B.C.
Go to Top