CanAssist inks first licensing agreement
Latest News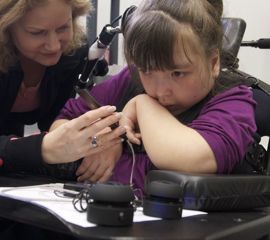 January 4, 2011
CanAssist is delighted to have secured an agreement that will make one of its most popular technologies available for sale to customers around the world.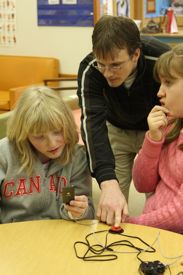 In December, a licensing agreement was reached with
AbleNet Inc.
to sell CanAssist's adapted iPod system. Called the
podWiz
, the device enables people with a wide range of disabilities to control Apple's popular iPod music player by pressing a single switch.
AbleNet, headquartered in Minnesota, is an international industry leader in the development and distribution of assistive technologies for people with disabilities. In fact, the company has 500 distributors in more than 60 countries.
Further agreements are in the works and CanAssist is very optimistic that its partnership with AbleNet will be long and fruitful.
Although CanAssist generally makes its technologies available for free to the individuals and families who request them, the UVic organization is finding creative ways to ensure its long-term sustainability through partnerships like the one with AbleNet.
Go to Top