Event at the Heron Rock Bistro a great success
Latest News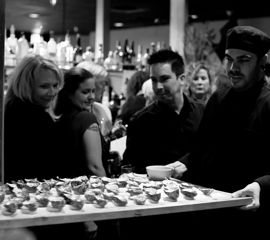 November 7, 2011
About 100 people came out to support CanAssist on Nov. 3 at a wonderful evening at the Heron Rock Bistro.
The evening included a silent wine auction, a live auction, the sale of silk scarves, and entertainment both by Chris Trigg of Light Sweet Crude and by Leo Yong, a TeenWork participant, along with his younger sister, Nicole.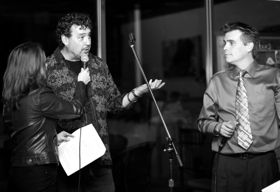 Michael Forbes and Lisa Marshall of The Ocean 98.5 were the emcees for the event, while words of thanks were provided by CanAssist Director Nigel Livingston.
The grand prize of a live auction was a four-course dinner for up to eight people cooked in the winner's home by chef Chris Trigg, along with a 45-minute musical performance for the guests.
CanAssist has many people to thank for contributing to the success of the evening.
A very special thank you goes to the Heron Rock Bistro for so generously donating the venue, complimentary hors d'oeuvres and 100% of the proceeds from the sale of beer and wine. Many thanks Andrew Moffatt and Ben Peterson of the Heron Rock.
A big thanks also goes to Chris Trigg for providing the wonderful entertainment and the live auction's big prize.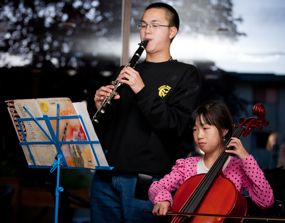 Thanks to Forbes & Marshall of The Ocean 98.5 for the amazing emceeing job.
Thank you Leo Yong for your fantastic music and to Nicole.
A $200 gift certificate was kindly donated for the purchase of food for the dinner, Canada Safeway.
We also greatly appreciate the excellent work of Ashley Kelbough and CanAssist's Brandon Fry, who photographed the evening.

And thank you to the many wineries and cideries that donated to the 100 Kilometres of Wine silent auction. They include:
BC Wine Guys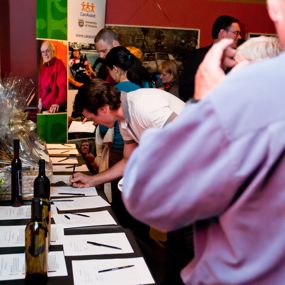 Cherry Point Vineyards
De Vine Vineyards
Dragonfly Hill Vineyards
Merridale Cidery
Mooberry Winery
Muse Winery
Pfizer Canada
Rocky Creek Winery
Saturna Island Family Estate Winery
Sea Cider Farm & Ciderhouse
Ventura-Schulze Vineyards
Finally thanks to the Friends of CanAssist organizing committee, whose members had the vision to make the event happen:
Paolo Del Grande – Chair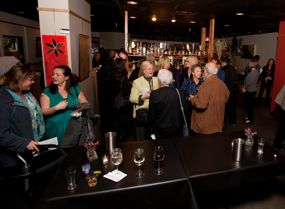 Nuria Del Grande
Gene and Mary Valeriote
Chris Jenkins
Pam and David Steeves
Janice Spelt
Jacquie and Marc Shubrook
Cristal Scheer

Nigel Livingston
Barbara Toller
Miranda Harvey

Go to Top