Little Thai Place assists CanAssist
Latest News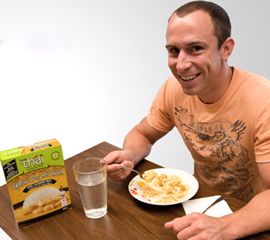 September 15, 2011
Pick up a Little Thai pre-packed meal from any of the restaurant's four locations in Greater Victoria and support people with special needs in your community.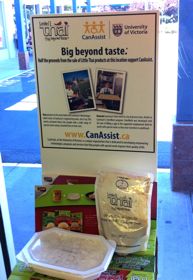 Half the proceeds from the Little Thai pre-packed meal sales will be donated to CanAssist, a unique University of Victoria organization that is dedicated to developing empowering technologies, programs and services that help people with special needs improve their quality of life.
All four Little Thai restaurants – Shelbourne Plaza, Langford, Cook Street and West Saanich – are selling the meals, which can be reheated to enjoy at home or in the office.
"Since a very young age, I have always been very fortunate to have opportunities in my life – either through other people or those I fought for on my own," said Rod Jiang, President of Little Thai Foods Inc. "The real gift I hope to give through our in-store fundraiser for CanAssist is the gift of an opportunity to live a better life."
In response to requests from the community, CanAssist has developed dozens of technologies, ranging from a simple umbrella holder for wheelchairs to a complex communications system that allows people with severe disabilities to communicate. CanAssist also provides community inclusion programs in areas such as employment, youth leadership and sports.
Funds raised during the year-long Little Thai Place initiative will help CanAssist develop new technologies, hire co-op and graduate students to help develop these technologies, guide teens with special needs in finding part-time jobs, welcome children to a free weekly soccer program, and much more.
"We are so grateful to Little Thai Place and are truly touched by their generosity," said Nigel Livingston, director of CanAssist.
For more information, visit www.littlethai.com.
Go to Top