Donation to CanAssist pays tribute to Prue Cunningham
Latest News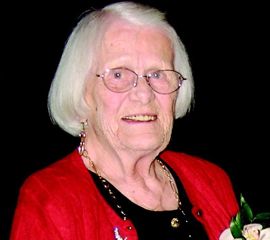 January 5, 2011
CanAssist is deeply honoured to have received a very generous donation in memory of Prue Cunningham, a remarkable Victoria resident whose work continues to help many thousands of seniors across British Columbia.
Jo Campbell made the donation as a memorial to her dear friend Prue, who died in 2009 at age 94. Much of Prue's work for seniors focused on Sendial, a hugely successful program that she initiated and then administered with Thrifty Foods. Run mostly by volunteers, the program helps seniors and shut-ins maintain their independence by enabling them to order groceries by phone and have them delivered to their homes.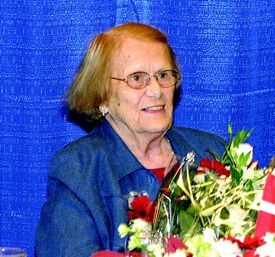 As a family, the Campbells are renowned for their exceptional philanthropic support of countless community groups and charities across Vancouver Island and beyond. Their remarkable contributions don't stop there. The Campbell family has a long history of personal leadership and community service to a multitude of community organizations.
"Jo's gift is extraordinarily generous and I am particularly touched that it is in memory of Prue Cunningham," said CanAssist Director Nigel Livingston.
"Volunteerism and community service are core to our activities, so I'd like to think that Prue would have appreciated our program."
Pernille Marie Cunningham was born in 1914 in Denmark and moved to Canada in 1920. She married Bob Cunningham in 1937 and the couple moved to Victoria after the Second World War. In 1982, at an age when most people have retired, Prue began devoting much of her time to helping seniors. Five years later, at 72 years old, Prue approached Thrifty Foods with her proposal for Sendial (short for "Seniors Dial"). Today, more than 500 volunteers are dedicated to the success of the Sendial program. In the Victoria-area alone, more than 1,000 customers use the service each week.
Prue tended to the program's development right up until her passing in 2009, and had already started working on yet another initiative to support seniors in the community.
Clearly, Prue's life and work continue to touch others in very practical ways through Sendial and, now, through the donation made in her name to CanAssist.
"This donation will make a huge impact on our services, right across our programs – from developing technologies that increase quality of life, to employment and training programs," said Nigel, who founded CanAssist in 1999 as a small volunteer venture.
"We greatly appreciate Jo Campbell's generosity and her vision in honouring Prue Cunningham in this way."
Go to Top