Social Media study released
Latest News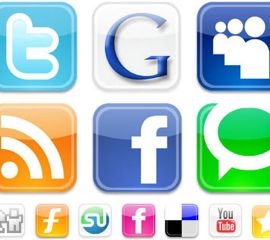 April 20, 2011
CanAssist is pleased to provide the results of a new study on social media access called Digital Dialogue: An Analysis of Social Media Access for People with Developmental Disabilities.
The study was commissioned in March 2010 by Community Living BC. The organization, which helps adults with developmental disabilities and their families achieve goals and live the life they want, provided funding in order to learn more about the challenges and opportunities associated with social media access and usage for people with developmental disabilities.
The study, which is available below for download, included a literature review, an online survey, and feedback from several focus groups. Overall, we found that the use of social media – which include Facebook, Twitter and YouTube – have the potential to significantly further the inclusion and societal contributions of those with disabilities and, more specifically, individuals with developmental disabilities.
Download the survey [PDF - 1.8 MB]
Go to Top