Website changes highlight CanAssist technologies
Latest News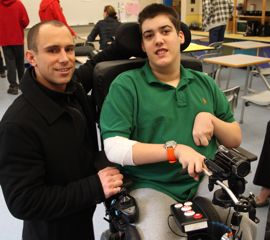 June 6, 2011
CanAssist has made a number of changes to its website recently, which are designed to make learning about our programs and finding specific technologies easier.
To start, we've added a
Video Gallery
to the site, where all the video clips of our technologies can be found. Check this section often as we will be updating it regularly.
In addition, a new search engine has been included in the
Technology and devices
section of the site. The new feature lets users find a particular device quickly or search for specific themes related to technologies.
Finally, our
TeenWork
program has its own web section now, where we've included lots of information about the program, FAQs, stories about working teens and more.
Go to Top