CanAssist's new machine shop hums with activity
Latest News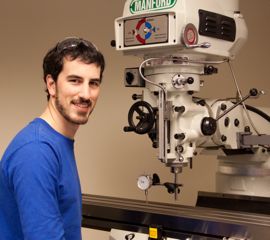 April 12, 2012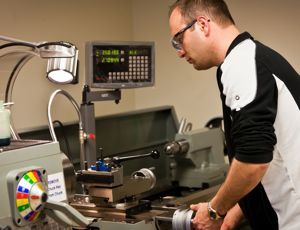 Members of CanAssist's hardware engineering team are thrilled to be using a new machine shop located in the same building as the organization's offices.
The shop, measuring about 1,000-square-feet, is housed at the west end of UVic's E-Hut building. Renovations, which have taken place over the past year, will accommodate state-of the-art equipment that the team requires to develop many of CanAssist's customized technologies.
"Until recently, the hardware engineering team often had to walk across campus and had to rely on using other department's machine shops," says Darcy Lane, CanAssist's manager of hardware.
"This new shop will be instrumental in developing customized technologies for people with disabilities in a more efficient and timely manner."
Renovations and equipment for the new machine shop were funded primarily by Western Economic Diversification Canada, along with matching grants from several other generous organizations.
Go to Top