Coast Capital Savings gives TeenWork a boost
Latest News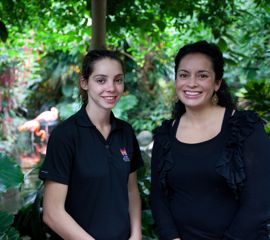 January 3, 2012
CanAssist is thrilled to receive a $25,000 grant for its TeenWork program from Coast Capital Savings.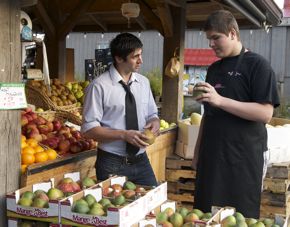 TeenWork is designed to help youth with disabilities find and retain meaningful, part-time paid employment while they attend high school.
"Coast Capital Savings is committed to helping build a richer future for youth in our communities," said Wendy Lachance, Coast Capital Savings' director, community leadership. "We are very pleased to support CanAssist and their TeenWork program as it is important for us to invest in initiatives that help youth earn money, gain valuable work experience and become self-reliant as they transition into adulthood."
In 2010, Coast Capital provided TeenWork with $10,000. This year's increased funding will go a long way to finding placements for more teens with disabilities and supporting them on the job once they have secured a position.
"This very generous grant from Coast Capital Savings will give more teens the opportunity to find employment and to develop all the valuable life skills that come with working," says Xela Holmes Rysstad, TeenWork's program coordinator. "We greatly appreciate Coast Capital Savings' continuing and increased support for TeenWork."
To date, participants have worked in businesses such as: Red Barn Market, Peninsula Co-op, Costa Verde Contracting, Thrifty Foods and Lush Cosmetics in the Hillside Mall – to name just a few.

Coast Capital Savings Credit Union is Canada's second largest credit union with total assets under administration of $12.3 billion, more than 454,000 members and 51 branches in the Metro Vancouver, Fraser Valley, and Vancouver Island regions of British Columbia. Product innovations include Canada's first free chequing account from a full-service financial institution and the country's most flexible mortgage product, the You're the Boss™ Mortgage, which was named 2010 Mortgage of the Year by canadianmortgagetrends.com. Coast Capital offers one of Canada's 10 Most Admired Corporate Cultures™. It is a member of Canada's Best Managed Companies Platinum Club and an Imagine Canada Caring Company. To learn more, visit www.coastcapitalsavings.com.
In the photo at the top of this page, TeenWork participant Richelle is shown at her workplace, Victoria Butterfly Gardens, along with Program Coordinator Xela Holmes Rysstad.

Go to Top