Foundation gives CanGo the go-ahead
April 20, 2012
A $100,000 grant from The Fregin Family Foundation will support the development of CanAssist's CanGo, a mobile tool for independent travel for people with cognitive disabilities.
The software will operate on a Blackberry device and assist people with cognitive impairments in travelling independently by public transit systems.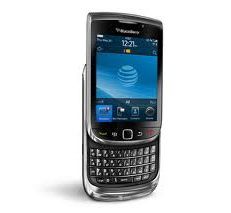 For people with brain injuries or cognitive impairment, it is often impossible to drive by car independently. Because of their challenges, they must rely on caregivers or family members for their transportation needs, or use disability transport services that can be limited and unreliable. In many cases, those with disabilities often lack the confidence to use public transit systems and their caregivers are often very wary of letting them travel by themselves.
These issues led to the genesis of CanGo, a powerful, but fully accessible "wayfinding" and tracking tool that will address both the needs of people with cognitive disabilities and the concerns of their caregivers.
By fully integrating CanGo with GPS location and online transit schedules, individuals will be guided on their chosen route. If an unexpected event occurs, caregivers can be alerted (via text message or email) to the user's current location.
Depending on the individual's ability, CanGo could also be used as a training tool for bus travel, which would allow users to learn their routes with a caregiver, and then allow independent travel while still giving caregivers access to check their progress.
The Fregin Family Foundation, located in Waterloo, Ontario, was founded by Doug Fregin. CanAssist is most grateful to The Fregin Family Foundation for its generous support.

Go to Top