Organizations make TeenWork program possible
Latest News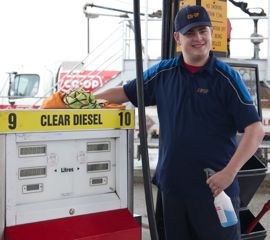 February 3, 2012
CanAssist is delighted to have received funding for its TeenWork program. In January 2012, the youth employment pilot program received $10,000 from Vancity.
Earlier, in 2011, TeenWork received $45,000 from the Vancouver Foundation and $25,000 from Coast Capital Savings.
Together, the three organizations are enabling CanAssist's innovative pilot program to hire additional staff and support more teen participants.
TeenWork is designed to help youth with special needs find and retain meaningful, part-time paid employment while attending high school. TeenWork was developed with the aim of filling a gap in the employment field for youth with special needs as they near transition to adulthood.
CanAssist is grateful for the funding provided by these three very generous supporters. For more information, please visit the TeenWork section of this website.

Go to Top