UVic's 50th Anniversary Festival kicks off this Friday!
Latest News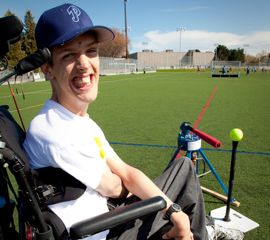 September 24, 2012
The UVic 50th Anniversary Festival welcomes you to campus for a jam-packed events schedule in celebration of 50 years of UVic excellence. As part of the Festival, UVic welcomes back Alumni worldwide to Homecoming.
The 50th Anniversary Festival runs from Friday to Saturday, September 28-29, 2012, on UVic's campus. The Festival events schedule includes highlights such as Vikes athletic games, the Island Savings Family Zone, live music, campus open house events, BBQ, themed tours, Homecoming, and much much more! Everyone is welcome to attend and we look forward to seeing you in the hustle and bustle of the festival.
To view the Festival program guide, go to UVic's website.
Go to Top