CanAssist inks deal with Huset Venture
Latest News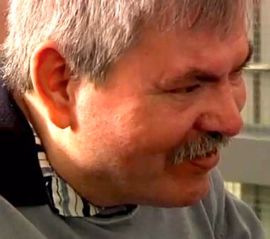 February 19, 2013
IMPORTANT NOTICE TO USERS:
Microsoft Corp. has advised CanAssist that as of Aug. 4, 2014, it will no longer support CanConnect. Unfortunately, this change is outside of CanAssist's control and means that CanConnect users will no longer be able to use the software. Our sincere apologies for any inconvenience this may cause. Those who would like to continue making Internet-based calls will now have to download the official Skype program at www.skype.com.



**********************************************************

CanAssist at the University of Victoria is pleased to announce a licensing agreement that is allowing its popular
CanConnect
technology to be distributed in Denmark.
The agreement with Huset Venture – a Danish not-for-profit organization that provides meaningful employment to people with disabilities, along with a range of IT services – was signed toward the end of 2012.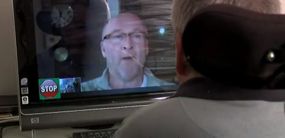 Under the agreement, CanAssist and UVic Industry Partnerships will receive royalties on any Danish sales of CanConnect, which Huset plans to incorporate into its existing suite of services. The licensing deal also gives Huset the option to eventually distribute CanConnect throughout the rest of the Scandinavian market.
CanConnect is a highly accessible interface for Skype that lets people with a wide range of special needs connect easily with friends, family and caregivers. To use CanConnect, the user views a gallery of familiar faces on a touch-screen computer monitor, each of which represents a pre-determined contact person. The user simply touches one of the photos to automatically establish an audio and video connection with that person. For those with limited mobility, the device can also be operated using an accessibility switch.
"We're very excited about this partnership with Huset," said Leo Spalteholz, CanAssist's software manager. "It's wonderful to have the opportunity to make CanConnect more widely available to people with disabilities."
Huset has posted a video about Palle (shown in the photo at the top of this page on the left), a CanConnect user who lives in a care home in Denmark. The video documents Palle's experience using the technology, as well as feedback from family, caregivers and health-care professionals.
Go to Top