CKNW Orphans' Fund supports youngsters
Latest News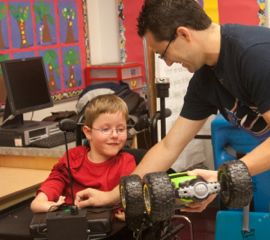 May 23, 2013
CanAssist was thrilled to learn that the CKNW Orphans' Fund will continue to pay for customized technologies for young people with disabilities in B.C.
CKNW will provide up to $35,000 over nine months to fund the development and delivery of assistive technologies for children with a wide range of challenging disabilities. CanAssist received a similar grant from CKNW, which was used in 2012.
"CanAssist is grateful for another year of funding from the CKNW Orphans' Fund," said Robin Syme, director of partnerships. "This support is playing a critical role in helping to enrich the lives of children living with disabilities in our British Columbia communities."
This previous grant of $30,000 was used to help several young people in B.C., including six-year-old Ethan, who received an interactive toy that allows him to participate in playtime at school. Ethan has a condition that severely restricts the movement in his joints and, as a result, can only move his arm by biting down on an attached armband and hoisting his limb into position with his mouth. CanAssist modified a remote control car to let the Grade 1 student control the car from a specially constructed joystick.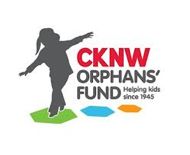 Another youngster received a customized bed that allows him to move safely at night and during rest times. Duane was born with Smith Magenis Syndrome, a genetic disability that can lead to a wide variety of challenges, including sleep disturbances and a high level of activity.
Technologies undertaken by CanAssist using the CKNW Orphans' Fund focus on enhancing children's lives in areas such as increased independence, communication, mobility and inclusion.
Go to Top