Coast Capital Savings provides critical funding to TeenWork program
Latest News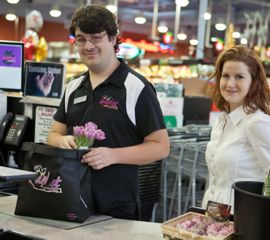 April 29, 2013

CanAssist is delighted to have received $15,000 from Coast Capital Savings for its innovative TeenWork program.
TeenWork is a small-scale program designed to change the life path of young people with disabilities by helping them find and retain part-time employment. The program was developed with the aim of filling a gap in the employment field for youth with special needs as they near transition to adulthood.
This is the third year in a row that Coast Capital Savings has generously supported TeenWork. This year's funding will enable the program to find placements for more teens with disabilities and to support them on the job once they have secured a position.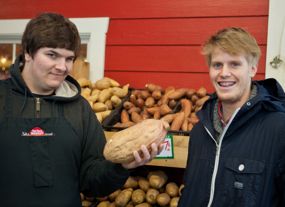 A TeenWork staff member works with participating teens and their families, as well as local businesses, to prepare each youth for a part-time job and to help them find work. A job coach then works with the teens as each develops new skills and becomes comfortable in his or her position.
To date, TeenWork participants have worked in a wide range of local businesses, such as: SilverCity Theatres, Peninsula Co-op, Costa Verde Contracting, Tim Hortons, Market on Millstream, Fountain Tire and McDonalds - to name just a few.
Coast Capital Savings Credit Union is Canada's largest credit union by membership with 504,000 members, total assets under administration of $14.6 billion and 50 branches in the Metro Vancouver, Fraser Valley, and Vancouver Island regions of British Columbia. To learn more, visit www.coastcapitalsavings.com.
CanAssist is most grateful for the ongoing support of Coast Capital Savings.
Go to Top