Customized technology funding available for kids
Latest News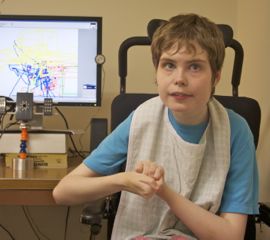 June 17, 2013
Do you know a child with a disability living in B.C. who might benefit from a customized technology? If so, CanAssist at the University of Victoria may be able to help.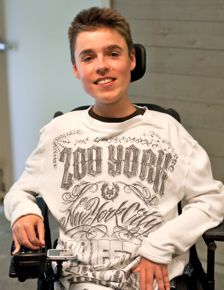 As a result of generous support from a number of community partners, CanAssist currently has funding to support the development of technology projects for children.
"We're looking for families with children who might benefit from a technology that doesn't already exist in the marketplace," said Client Relations Manager Tanya Switucka. "If the child meets our funding criteria and the project idea is viable, the technology would be provided to them free of charge."
To be eligible: children must live in B.C.; in most cases, they must be under 19 (although there is limited funding for those 30 and under); and the technology cannot already exist commercially. Typically, requests are made by a child's family member, support worker, educational team member or health-care professional.
For examples of the types of technologies CanAssist has developed, please visit the Technologies section of our website.
Be sure to review the Request a technology page before more submitting a project request. If you have any questions please contact Tanya Switucka at 250-853-3874 or switucka@uvic.ca.
Go to Top