Disability and technology: Luke's blog
Latest News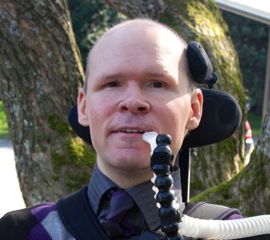 December 23, 2013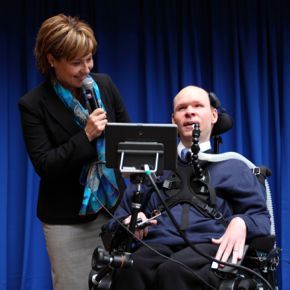 CanAssist employee Luke Melchior has posted a wonderful blog on the provincial government's
BC b-sides
website. The main goal of the
BC b-sides
blog is to focus on real people, with real experiences. Luke's posting, called "All I Want for Christmas is Tech-no-lo-gy!" describes the critical importance of technology in the life of a person with a disability.
The posting begins ...
At the age of five I was diagnosed with Duchenne muscular dystrophy, a terminal muscle-wasting disease that has been systematically robbing me of my physical abilities since birth. For past generations, the prognosis was grim. In fact, the very idea that people with my disability could lead productive, fulfilling lives was far-fetched at best. Luckily for me, however, I was born in the early '70s, a time when the disability and assistive technology movements were just beginning to take shape.

Read the entire blog at BC b-sides.
In addition, the government has launched a disability consultation at
http://engage.gov.bc.ca/disabilitywhitepaper/
where everyone has the opportunity to have their say about disabilities in B.C.
Go to Top