International Day of Persons with Disabilities
Latest News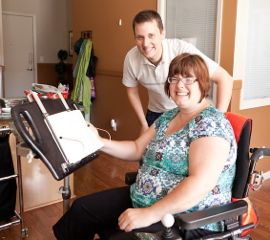 December 3, 2013
December 3 is marked around the world as the International Day of Persons with Disabilities.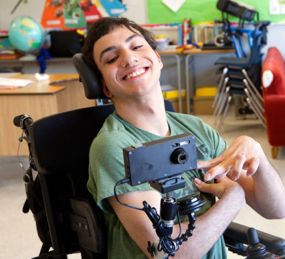 In 1992, the United Nations proclaimed the third day in December as a day to focus on the issues that affect people with disabilities around the globe. This year's theme is "Break barriers, open doors: for an inclusive society for all."
In a news release this week, the UN said, "More than one billion people or 15 per cent of the world population are living with disabilities - the world's largest and most disadvantaged group - most of which, are in developing countries. Around the world, persons with disabilities face physical, social, economic and attitudinal barriers that exclude them from participating fully and effectively as equal members of society. They are disproportionately represented among the world's poorest, and lack equal access to basic resources, such as education, employment, healthcare and social and legal support systems, as well as have a higher rate of mortality."

Recognizing this day is a way to help increase awareness of those with disabilities and the issues that affect their lives. It is also seen as a time to renew our commitment to the principles of dignity and justice.
People from many countries worldwide participate in various ways to promote the International Day of Persons with Disabilities. For more information, see the
UN's website
.
Go to Top