Matt Harvey - a young man who will be very much missed
Latest News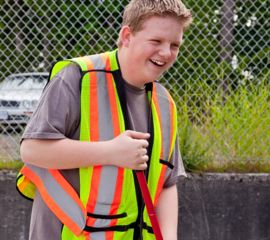 August 19, 2013
Matthew Harvey 1995 - 2013
TeenWork
staff members are saddened to report the passing of one of their charismatic young participants, Matt Harvey. Matt passed away suddenly at the end of July 2013 and left behind a network of lives he had touched, from students and staff at Stelly's Secondary School to BC Transit bus drivers. Although he was with
TeenWork
only a short time, Matt showed us the importance of discovering the fun in work and day-to-day life.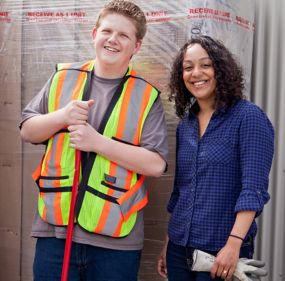 Matt joined TeenWork in the spring of 2013 with a job opportunity already lined up. He spent every other weekend at Slegg Lumber, a building supply company located on Keating Cross Road. In the three months that Matt worked at Slegg Lumber, the teen developed an excellent rapport with his co-workers. He joked around with Slegg's friendly staff members and wasn't shy to ask questions or clarify instructions.
Working in the Shipping and Receiving Department, Matt's main task was stocking the shelves, with additional responsibilities such as facing, dusting, sweeping and taking out the garbage. True to his caring and charismatic nature, Matt could often be found asking customers if they needed assistance and finding the appropriate staff member to help. Matt was very proud of his job at Slegg and used the money from his first paycheque to buy a present for his mom, whom he loved dearly.
What Matt brought to Slegg Lumber, TeenWork, and so many others was his knack for connecting with people, his undeniable charm, and his enthusiasm for lending a helping hand to those in need. Matt will be dearly missed.
Go to Top