Vancity grant supports teen employment program
Latest News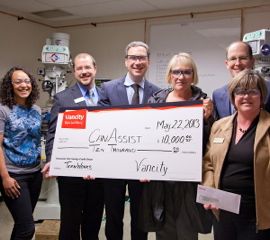 June 13, 2013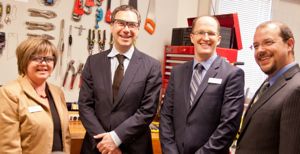 Vancity recently renewed its support for TeenWork, a CanAssist program that helps teens with disabilities find and retain meaningful part-time employment while still in high school.
For the second year in a row, Vancity provided the TeenWork program with $10,000, which will help cover the costs of job coaching. Four Vancity representatives visited CanAssist in May to deliver the cheque and tour the organization's labs and offices at the University of Victoria.
"This funding is crucial to TeenWork and is making a huge difference in the lives of many teens living with disabilities," said Robin Syme, CanAssist's director of partnerships.
"We very much appreciate Vancity's ongoing commitment to the program."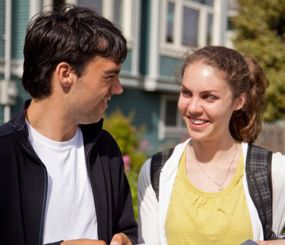 TeenWork was introduced in 2009 with the aim of filling a gap in employment services for young people with disabilities as they near leaving school and begin transitioning to adulthood.
TeenWork participants access one-on-one job coaching to ensure that they are equipped to be as successful as possible. Teens in the program experience an increase in their self-confidence and a more positive outlook about the future, while gaining many practical skills that they can use in other aspects of their lives. A TeenWork job coach provides non-time-limited, on-site job coaching and supports every teen in working towards complete workplace independence.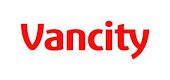 Vancity is a values-based financial co-operative serving the needs of its more than 492,000 member-owners and their communities through 57 branches in Metro Vancouver, the Fraser Valley, Victoria and Squamish. As Canada's largest community credit union, Vancity uses its $17.1 billion in assets to help improve the financial well-being of its members while at the same time helping to develop healthy, sustainable communities.
Representatives from Vancity include: Community Development Manager Danella Parks; Vice-President Community Member Services Jean-Marc Handfield; Small Business Specialist Graham Boulding; and Branch Manager Chris Tilden.
TeenWork participant Sam, above right, works at Costa Verde Landscaping.

Go to Top