Bike to Work Week 2014
Latest News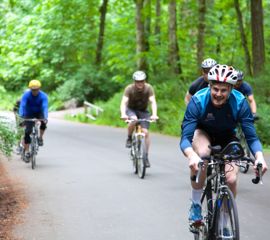 May 29, 2014
The second annual CanAssist Mount Doug Summit Race was a highlight in an exciting week of

Bike to Work Week

activities.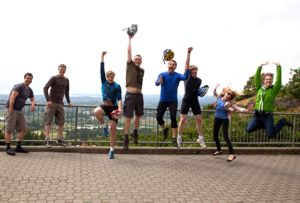 On May 29, seven members of the CanAssist team cycled at breakneck speed to the top of Mount Doug, while others drove alongside in the organization's van. During the week, CanAssist

Bike to Work

captain Ivan Petrovic encouraged and cajoled staff to participate in an activity that is beneficial both to the environment and individual health.

Partnerships Manager Hamish Black, who is also manager of the TeenWork program, won the cycling contest.

"It was great to see all the participants come out - it was a big challenge going up that hill," said Megan Yon, CanAssist's client relations coordinator, who rode alongside in the van taking photos of the event. "There was good sportsmanship, with everyone cheering each other on.

"And Hamish was a powerhouse - there was definitely a fire lit under him. He kept buzzing past the van we were in."


Go to Top