CanAssist's update for 2013-14 is online
Latest News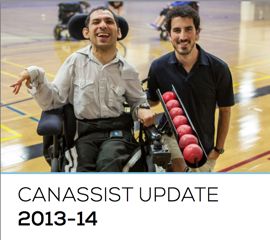 November 19, 2014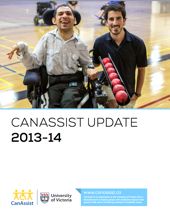 CanAssist has released a document that provides an overview of the organization's activities and finances during fiscal 2013-14.
The document includes messages from Dr. Valerie Kuehne, chair of CanAssist's Advisory Board and UVic's acting vice-president academic and provost, as well as one from CanAssist Executive Director Robin Syme.
Other sections include accomplishments, statistics and the organization's new vision, mission and values.
Download CanAssist Update 2013-14 [PDF - 1.2 MB].

Go to Top