Children's Health Foundation supports innovative teen employment program
Latest News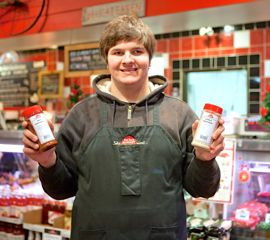 May 26, 2014
A very generous grant from Children's Health Foundation of Vancouver Island is enabling CanAssist to expand its highly successful youth employment program to help many more teens with disabilities.
The Foundation is providing $45,600 to TeenWork, a unique program that helps young people find and retain meaningful, paid, part-time employment while they are still in high school.

The program was developed with the aim of filling a gap in the employment field for youth with disabilities as they near transition to adulthood. Participants are matched with job coaches who provide guidance in everything from creating resumes and practicing being interviewed to learning on-the-job skills and building confidence and independence. The program has a reputation for helping teens and their families adopt a more positive outlook on the youth's future – one that includes working in a meaningful job as an adult.
"Helping teens with disabilities transition into the workforce is essential to enhancing their quality of life," says Linda Hughes, CEO and president of Children's Health Foundation of Vancouver Island. "Our funding in support of this program will help teens with disabilities thrive and grow, which is essential to their healthy development."
Hamish Black, manager of TeenWork, says the funding is critical to the program and will have a huge impact on the lives of the teens who participate.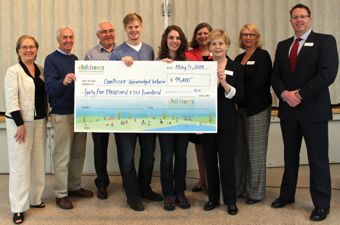 "It's very exciting to see TeenWork expand to support the greatest number of youth since its creation in 2009," says Black, who is also CanAssist's manager of partnerships. "The 30 youth participating this summer will all have the chance to build skills, gain confidence and a sense of self, and change the trajectory of what their lives will look like once they graduate from high school."
Black says gaining employment skills is crucial for all youth, and for those who face physical or cognitive it can be that much more difficult.
"TeenWork wouldn't have such a positive impact for its participants if it wasn't for the amazing support of Children's Health Foundation of Vancouver Island and for this we are extremely grateful."
The grant to CanAssist is part of $2.2 million that Children's Health Foundation is investing in programs that support the health of children and youth on Vancouver Island.
Find more information on
TeenWork
on this website.
(Photo top left: Nick, who works part-time at Red Barn Market, is one of many TeenWork participants who will benefit from the Foundation's generous grant.)
Go to Top