CKNW Orphans' Fund generosity benefits B.C. youngsters
Latest News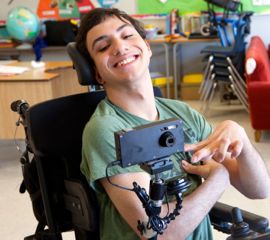 April 7, 2014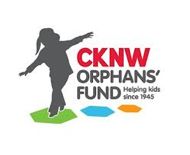 A recent grant from the CKNW Orphans' Fund will enable CanAssist to provide customized technologies to several young people with disabilities in B.C.
"CanAssist is thrilled to have received this most recent funding from the CKNW Orphans' Fund," said Anne-Lise Loomer, CanAssist's development officer. "CKNW has provided grants to CanAssist over the past few years and our team is excited to have the chance to provide more innovative technologies to young people in need."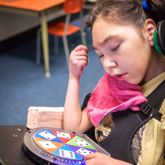 CKNW will provide CanAssist with $35,000 to fund the development and delivery of assistive technologies for children with a wide range of challenging disabilities. These technologies will focus on enhancing children's lives in areas such as increased independence, communication, mobility and inclusion.
In 2013, CKNW's funding paid for projects such as: accessible cameras for three children with challenging disabilities; a customized remote control with for a girl with a brain injury; and a specialized mount for a child's accessibility switch that would allow her to control a range of devices. (Photos on this page feature some of the children who benefitted from CKNW's 2013 funding.)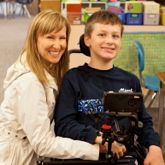 Another unique project that benefitted from last year's CKNW funding was the Switch-Accessible Spinner. The Spinner was provided to a 10-year-old so she can participate in more activities at school. (For more information on this device and the youngster who received it, please visit our Technology section.)
"In every instance, technologies received by the youngsters are providing them with more independence while at the same time enabling them to participate more directly in their worlds," said Loomer. "The CKNW Orphans' Fund made this possible."
Go to Top