Dec. 3: International Day of Persons with Disabilities
Latest News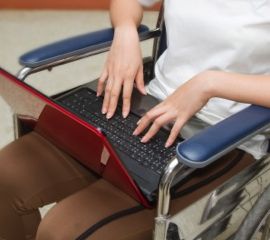 November 26, 2014
(Please note that the information below can be found on the website of the United Nations.)
Wednesday, Dec. 3, is International Day of People with Disabilities, and the theme for the day this year is Sustainable Development: The Promise of Technology.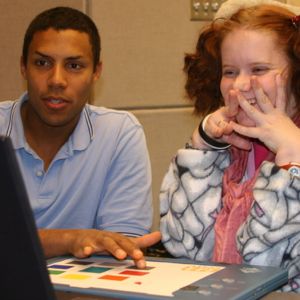 The annual observance of a day for people with disabilities was proclaimed in 1992, by the United Nations General Assembly. In selecting this year's theme, the UN pointed out that rapidly developing technology has changed the way people with disability can access entertainment, work, communication and basic information seeking. This year's theme focuses on the role of technology as a way to break down barriers for people with disability and how devices are becoming faster, cheaper and more accessible.
In particular, the UN theme highlights the role of technology in:
disaster risk reduction and emergency responses (technology, especially social media, is changing the way we respond to crises and it is important to involve people with disability in planning and response)
creating enabling working environments (technology is an important enabler and assistive supports can be the difference between can and cannot)
The UN reports that more than one billion people – or approximately 15 per cent of the world's population – live with some form of disability.
The annual observance on Dec. 3 aims to promote an understanding of disability issues and mobilize support for the dignity, rights and well-being of persons with disabilities. It also seeks to increase awareness of gains to be derived from the integration of persons with disabilities in every aspect of political, social, economic and cultural life.
For more information, please visit the UN's website.
Go to Top