Join CanAssist at IdeaFest
Latest News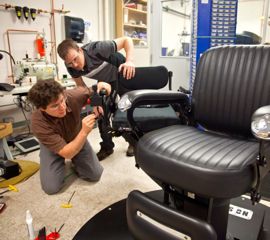 March 4, 2014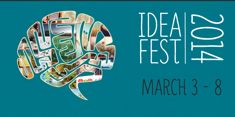 CanAssist is excited to be part of UVic's third annual IdeaFest.
IdeaFest, which runs from March 3 through March 8, is a campus-wide festival that includes panel discussions, guided walks, exhibits, lectures, film screenings and more.
CanAssist, specifically, will be open to the public on Wednesday, March 5, from 11 a.m. to 12 p.m.
CanAssist staff, including engineers and software developers, will demonstrate some of the organization's innovative customized technologies that have been developed for people with disabilities. During the hour, visitors are welcome to tour CanAssist's labs in E Hut, speak to staff about their work, and enjoy several demonstrations of hardware devices and software applications that are being used to help clients of all ages who live with a wide range of disabilities.
CanAssist is just one of the many groups on campus opening its doors. Attendees will find though-provoking, entertaining and invigorating ideas up for discussion in every corner of the campus. All events are FREE and do not require registration unless otherwise noted.
For schedules and other information, please visit the
IdeaFest website
.
Go to Top