Norgaard Foundation gives boost to accessible gaming project
Latest News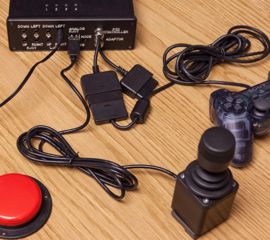 April 17, 2014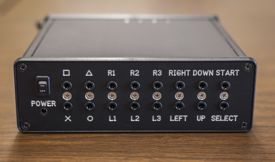 The Norgaard Foundation has contributed to an initiative that is bringing video gaming to young people with extremely challenging disabilities.
The initiative, which also received funding from an anonymous donor, focuses on upgrading CanAssist's Accessible Gaming Controller technology and providing it to a number of individuals and groups.
The recent $25,000 boost from the Norgaard Foundation brings the initiative's investment to $75,000 so far.
"The Norgaard Foundation has been a wonderful partner to CanAssist for several years and we are very thankful for their support," said Robin Syme, CanAssist's executive director. "This is another example of the Foundation's ongoing generosity in supporting young people with disabilities in our communities."
An initial version of the Accessible Gaming Controller has been provided to a small number of clients who lack the physical ability to hold and manipulate a standard video gaming controller. CanAssist's unique control box, which is compatible with PlayStation and Xbox consoles, as well as with Windows-based computer programs, works with various accessibility switches and joysticks in place of the usual controllers, allowing a wide range of users to participate in gaming.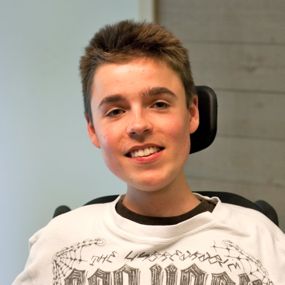 Tristan, a 17-year-old, is one of the young people who will benefit from the Accessible Gaming Controller project. The Saanich teen lives with Duchenne Muscular Dystrophy, a progressive condition marked by ongoing muscle deterioration. For years, Tristan enjoyed playing on his Xbox; but recently his hands have weakened to the point where he can no longer use a standard controller.
"We are looking for an alternative device," his mother, Karen, wrote to CanAssist, "so Tristan can enjoy recreational time with friends and do something that provides a modicum of independence – something that is extremely important to him."
CanAssist engineering team members have already conducted an assessment visit with Tristan to determine his particular needs, such as the most effective way to mount input devices he will use while gaming.
CanAssist is most grateful for the Norgaard Foundation's contribution to this very worthwhile project.
Go to Top