Student involvement at CanAssist to get boost
Latest News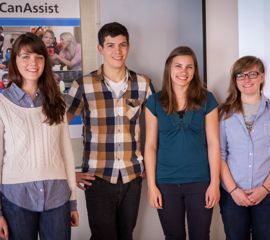 May 13, 2014
When CanAssist moves into the Centre for Athletics, Recreation and Special Abilities, it will be perfectly positioned to attract students who might not otherwise have had the chance to learn about CanAssist and disability issues.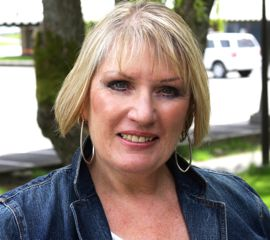 CanAssist – the UVic organization that develops customized technologies and programs for people of all ages and from across the disability spectrum – will be moving into CARSA in the spring of 2015, along with Vikes sports and recreation.
"Being located just inside the front door of CARSA means we'll be in a terrific position to engage even more students in our activities in the years to come," says Robin Syme, CanAssist's executive director.
"Having access to so many students – their creativity, knowledge and energy – has always been a huge benefit to CanAssist and it clients with disabilities. The students benefit, too, from having a hands-on experience and increased awareness about disability issues."
Since CanAssist's founding in 1999, student participation has played a critical role in the organization's success, with about 500 students per year engaged in areas such as: co-op and graduate work; work study and volunteer positions; classroom activities; and international placements.
"Over the longer-term, as students graduate and take their places in society, those who have had experiences of the type CanAssist provides are much more likely to be advocates for people with disabilities", Syme says.
A few recent examples of student engagement at CanAssist include:
About 80 engineering students from UVic are currently enrolled in Mech 350, a course that requires them to design and build an assistive technology based on requirements set out by CanAssist. Students, who are assigned to small groups, this term are working on developing devices such as accessible power tools and computer accessories.
A dozen psychology students recently helped CanAssist test an innovative new software application that will help people with a range of cognitive disabilities take public transit systems independently.
Four German engineering students spent the fall term taking UVic courses, including a practicum-style placement at CanAssist. "It was a great experience," said Florian Muller, whose team was asked to design a new mounting system for wheelchairs. "People here were always ready to help." (The four are shown in the photo at the top of this page; Florian is second from the left.)

This term, a group of commerce students is shooting a film about CanAssist's work as part of their Management Information Systems course.
Many students who get involved in CanAssist activities find the experience so enriching, they keep returning. Tristan Sturgess, for example, who is in his final year of engineering, just began his fourth work-study term at CanAssist.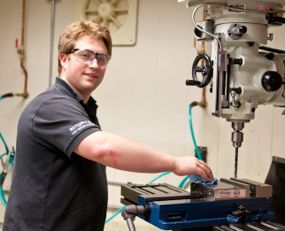 "The work at CanAssist is really interesting and the people here have really helped me feel confident about my abilities," says Sturgess, who also volunteered last summer.
"Working here has really made me think about how people with disabilities manage," says Sturgess, who hopes to pursue work involving robotics and space. "It also makes me think about how I would manage in their position."
When CanAssist moves into CARSA, it's a safe bet that even more students will become aware of the organization, involved in its activities and aware of the issues facing people with disabilities.
For more information, please visit the
CARSA website
.
Go to Top